We are a award winning b2b web design agency
We make you Stand Out in a Crowded Market
Our skilled web design agency team will work with you to create a unique and cohesive visual identity through web design that showcases your brand's personality and values. We'll help you make a lasting impression.
Capabilities
The full-service
web design agency
with love for art.
Forward-thinking team of designers and doers.
Using a year-over-year design approach and the latest technology, we will design your website to be interesting, accessible, and enticing.
After consulting with you about the heart of your website goals and brand image, with our design expertise we will overhaul your website.
Brand guidelines are, in essence, your owner's manual on how to "use" your brand.
Because of that, it's important that you define enough of the guidelines to keep your brand consistent.
That's what we do.
Showcase
Our recent web design Work.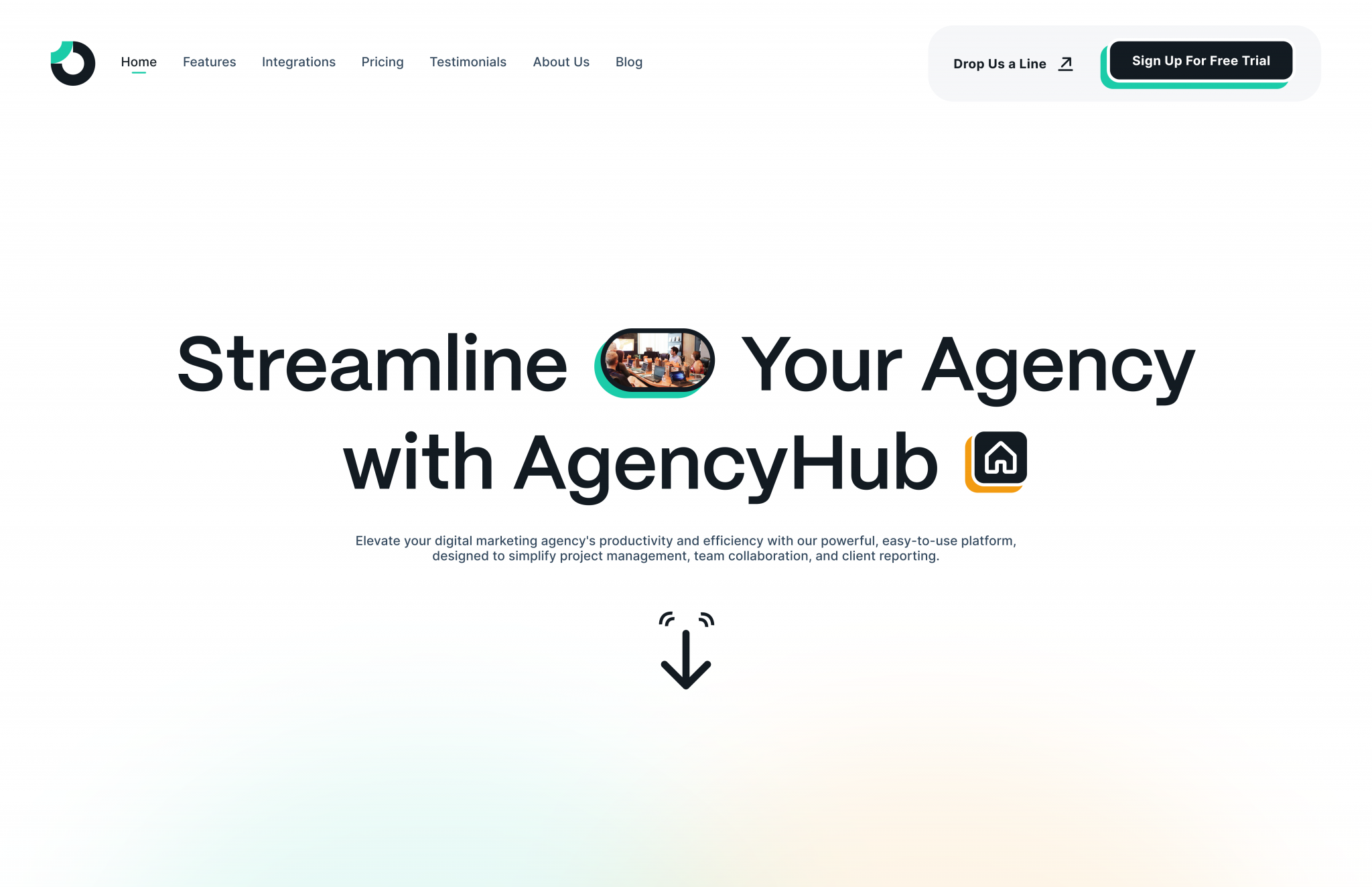 AgencyHub
AgencyHub, the imaginary company we dreamt up, is envisioned as a game-changer. Whether you're a digital marketing agency, a startup tackling the digital world, or a...
Let's Discuss Design.
Latest blog posts.
Our Web Design Video Content
Tasty web design tips & insights.
Testimonials
How our clients feel
about our web design agency.
Design Service
"Very reliable designer on board 🙂 super patient with our requests and we won our first ideas competition with their design. Really well done and gladly again!"
Design Service
"UI Rocket offers excellent graphics and UI design to a standard by which the best designers are measured. We have been working with UI Rocket for a long time and look forward to a long-term partnership."
Design Quality
"UI Rocket helps us design websites for our customers. They have an eye for making a website look simple and modern at the same time!"
Communication
"Great and quick communication. Our ideas were precisely implemented with their own suggestions and agile management."
Design Quality
"I had an excellent experience working with Conrad. He designed an amazing website sticking to all my main requirements but also adding his own personal touch. They showed me regular updates with their progress, always making sure I liked how it was turning out, and they were happy to make any changes I requested. They are amazing designers and are great to work with, and I look forward to working with UI Rocket again in the future."
Design Quality
"UI Rockets' iterative design process reflects a high attention to detail, both with client engagement and awareness of the most up to date design trend. Punctual, professional, and sophisticated describe this design agency well."
Communication Design
"Highly personable and professional web designer. If you don't have a good web presence yet, you should definitely work with UI Rocket. One of the most competent people I know. All in all deserves 5 stars 🌟"
Let's talk
Ready to start yourweb design journey?
Are you ready to elevate your brand with a top-notch web design? Our skilled  web design agency is here to bring your vision to life. Our team of creative experts are passionate about delivering unique and impactful designs for businesses of all industries.